I had a flashback recently to 2009…A good buddy and myself flew to Montreal to see UFC 97 but to also absorb some of the Montreal culture.  During our trip we kept asking locals where the best poutine in town was located, we continually received the same answer: La Banquise.  On our last night out of frequenting various local hotspots we decided to finally make a trip to La Banquise.  Luckily this place was open 24/7 as it was now 3 AM and we were both starving.  We roll up to La Banquise and it looks like a nightclub, the lineup is down the street: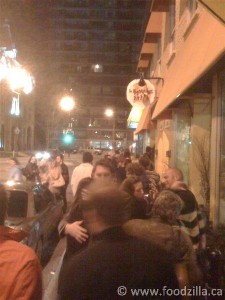 With this kind of lineup one must expect greatness and when we were inside and seated, the poutine did not disappoint.  I ordered the Poutine Italienne (instead of the gravy they use Italian Meatsauce):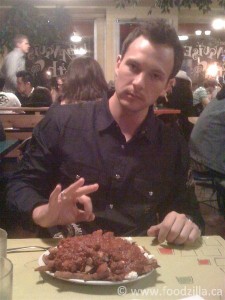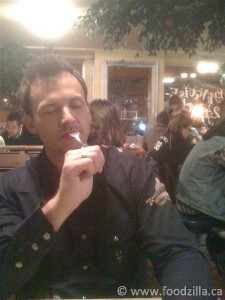 and my friend ordered the Poutine T-Rex (Traditional poutine but with sliced hamburger patties and hot dogs):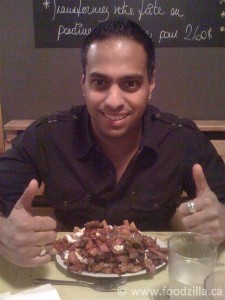 To this day this Poutine is probably the best I've ever had.  That being said, this was extremely late at night after copious amounts of alcohol consumption so if this was at 6 PM in the evening, the food may have tasted a little different.  Either way, La Banquise is a must-see place if you're in Montreal and hits a 4.5/5 on the Foodzilla scale.