If you're expecting a fiery hot chicken burger then you're going to be extremely disappointed – this thing had more zang than zing and was a severe disappointment.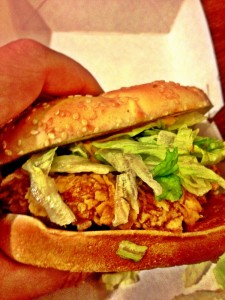 I expected that this chicken burger would be breaded with a spicy batter or perhaps marinaded in a hot blend, instead, they simply lather a thousand-island coloured sauce on top of the chicken patty for an inconsistent coating of heat: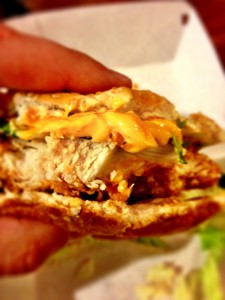 The unfortunate part about the sauce is that it really isn't that hot – it's a little spicy sure, but really as hot as a fleck of pepper, yes, a dud, so don't expect your tastebuds to be blown away!  The highlight of the combo was the fries, you know the signature burger isn't that good when…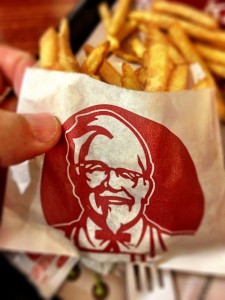 I don't usually do this but I'm giving the KFC Zinger a 1/5 – lack of heat, slathered on hot-sauce which creates an inconsistent heat/flavour experience, and just an overall poor execution of a spicy chicken burger.  I will not order this thing again, ever.